River Dog Inn Provides Full Service Dog Grooming 
Monday-Friday 8:00 a.m. - 5 p.m.
Saturday 9 a.m. - 4 p.m.
Love a clean, happy dog, so do we!  Pamper your best friend with a spa treatment or we can give your baby a relaxing bath. Whichever you choose, your River Dog will come home feeling like the special dog he/she is!  
Pamper your best friend, and make your home the fresh house everyone notices for the right reasons.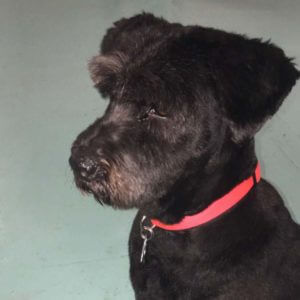 Packages:
 Deluxe Spa Groom 
$45 - $85
The treatment your special pooch deserves, includes the spa bath package below, full haircut, ears plucked, paw pads shaved, sanitary shave and a bandana or bow
 Spa Bath


 $25 -$50

                                       
Dogs love our pampering. Treat your best friend to an all-inclusive spa treatment.  Treatment includes: hand scrubbed bath, face scrub, ears cleaned, nail trim, glands expressed, sanitary shave and 15 minutes of brushing.
Mini Groom


 $35 - $70
Includes the spa bath package plus ears plucked, face trim, paw pads shaved, paw trim, and sanitary shave.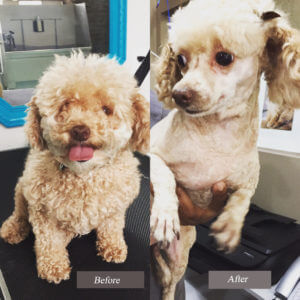 All this and more to pamper your pup.  Pooch got an itch, shedding, coat looking dull, we have the solution.  
When you come in, choose from our add-ons to customize and enhance your dog's experience to keep you and your dog ahead of the pack.